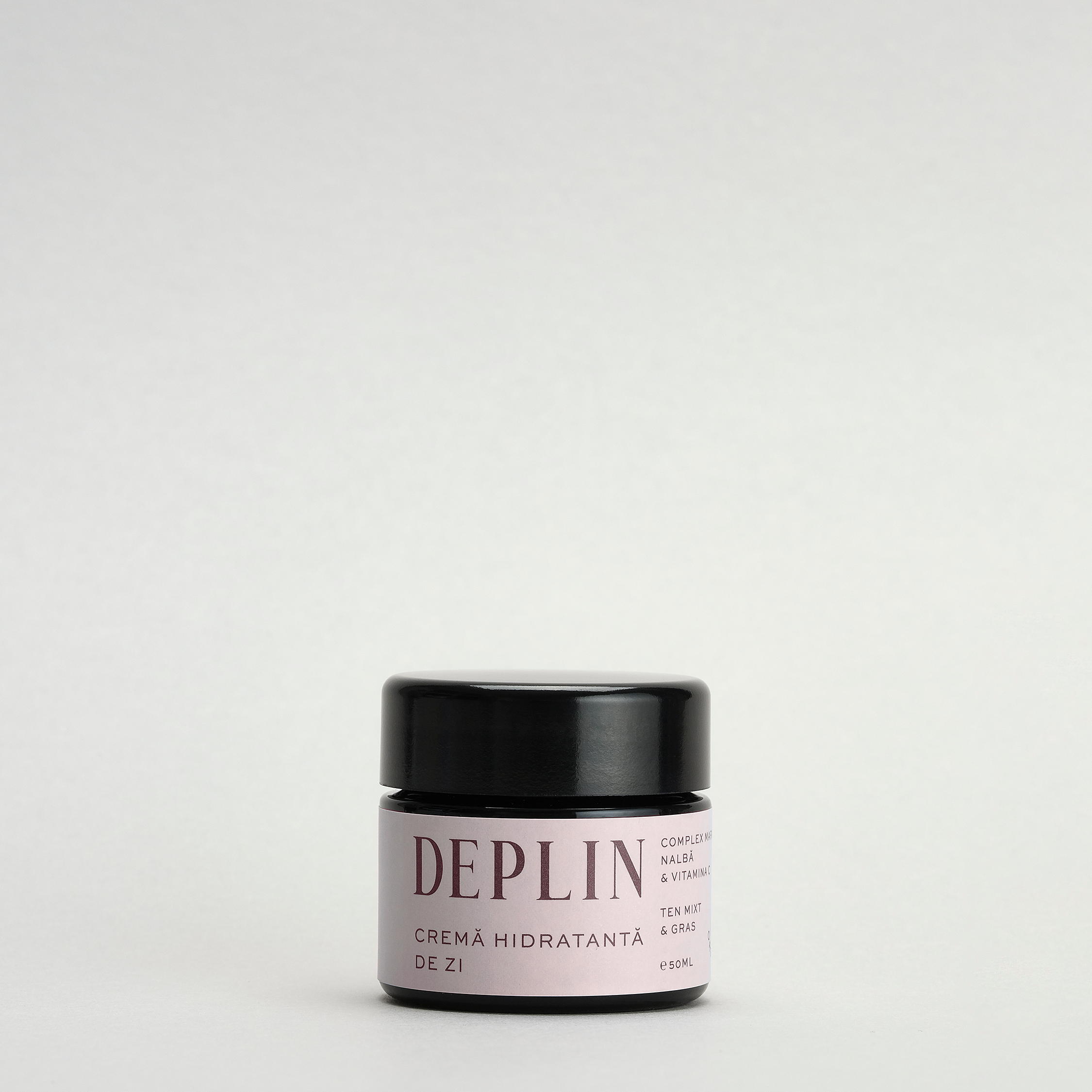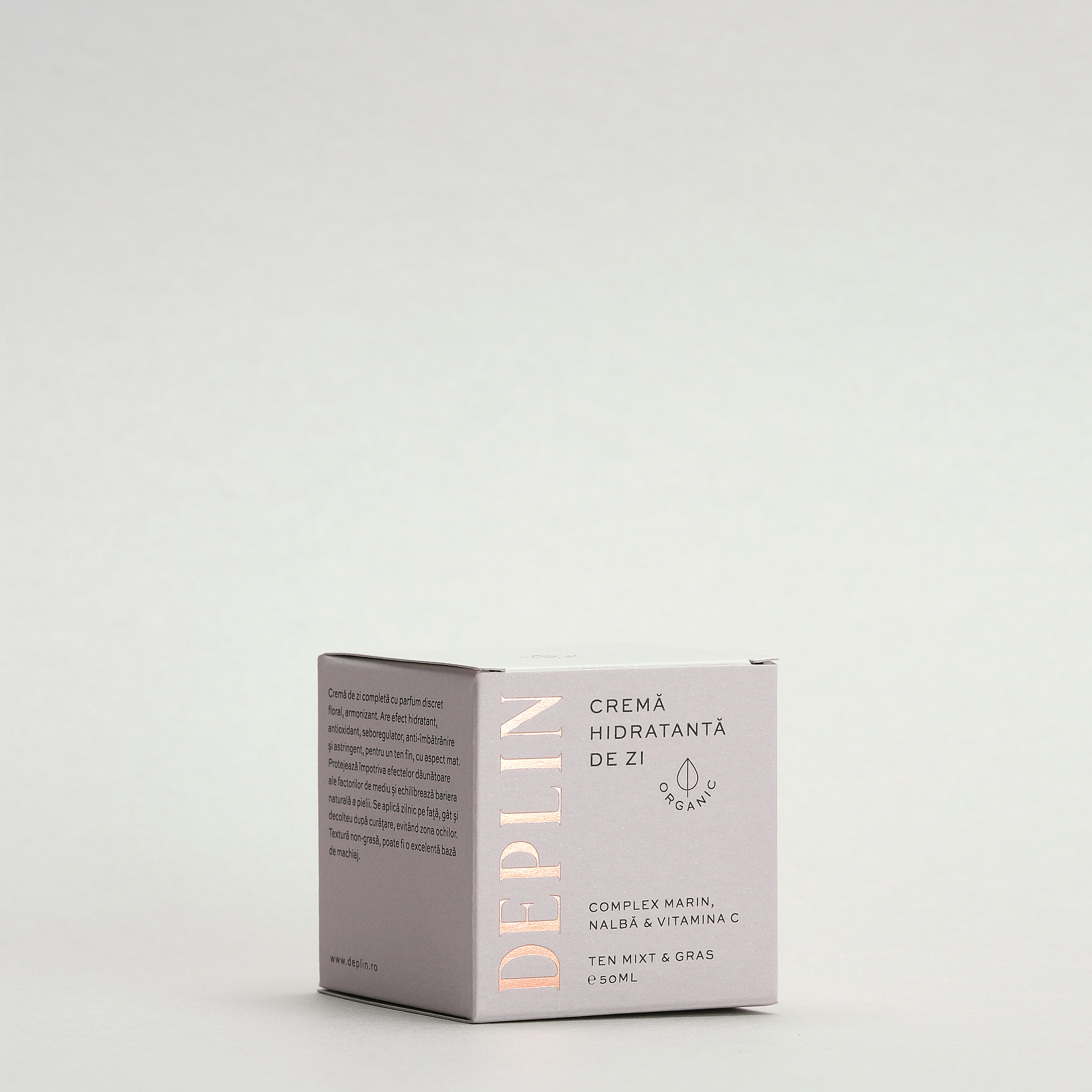 HYDRATING DAY CREAM. COMBINATION & OILY SKIN
Complex marin, nalbă & vitamina C
Natural Solar Protection
50ml
A complete day cream that has a discreet floral, harmonising scent. It has moisturising, antioxidant, seboregulatory, anti-aging and astringent effects, for a smoother complexion with an even healthy appearance. It protects against the harmful effects of environmental factors and balances the skin's natural barrier.
Benefits
HYDRATES — mallow extract, panthenol, cucumber oil and vitamin C.
REGULATES THE SECRETION OF SEBUM & CLOSES THE PORES — rosemary water, petitgrain essential oil, rice powder.
PROTECTS FROM UVA, UVB & ENVIRONMENTAL FACTORS — marine complex, carrot oil, ferulic acid.
ANTI-ACNE ROLE — seaweed complex, zinc.
How to Use
Apply daily on face, neck and decolletage after cleansing, avoiding the eye area. Non-greasy texture can be an excellent makeup base.
Vizualizari recente